Meet Dr Dawid Hanak, Academic Coach at Motivated Academic Hub
We created Motivated Academic to help people like you: young academics, PhD students and anybody who wants to bring their research to the next level.
Do you want to write research papers that read well and are published in top journals in your field? 
Writing a perfect research paper that is accepted outright by the top journal in your research field is the holy grail we all aspire to.
But even thinking about writing the publication can feel overwhelming.
How do I start writing the paper at all?
What sections and what information I absolutely must include to present my research in an accurate yet concise way?
How do I develop research ideas that are worth being published in the top journals in my research field?
And how do I convince the editor and reviewers to accept my paper?
What if my paper gets rejected?
What if I get my paper accepted, but no one is going to read it?
We get you!
If you're anything like us, it's easy to get overwhelmed before you even start writing the first draft of your research paper.
It's difficult to stay motivated when research gets uncertain and results are unclear. It gets even more frustrating when the paper you've spent weeks drafting is rejected by the journal because it doesn't include key information, lacks a logical flow of information or the editors and reviewers just didn't get the novelty we were presenting in our paper.
This may surprise you, but we (and literary all other researchers and academics) can relate to this.
We knew that dissemination of our work with key audiences is crucial to generate impact.
From the beginning of our postgraduate degrees, we knew that sharing our research with others will help us establish ourselves as experts in our community. We were motivated and determined to learn how to write awesome research papers that get published in top journals.
We wanted to build a strong track record to progress our careers!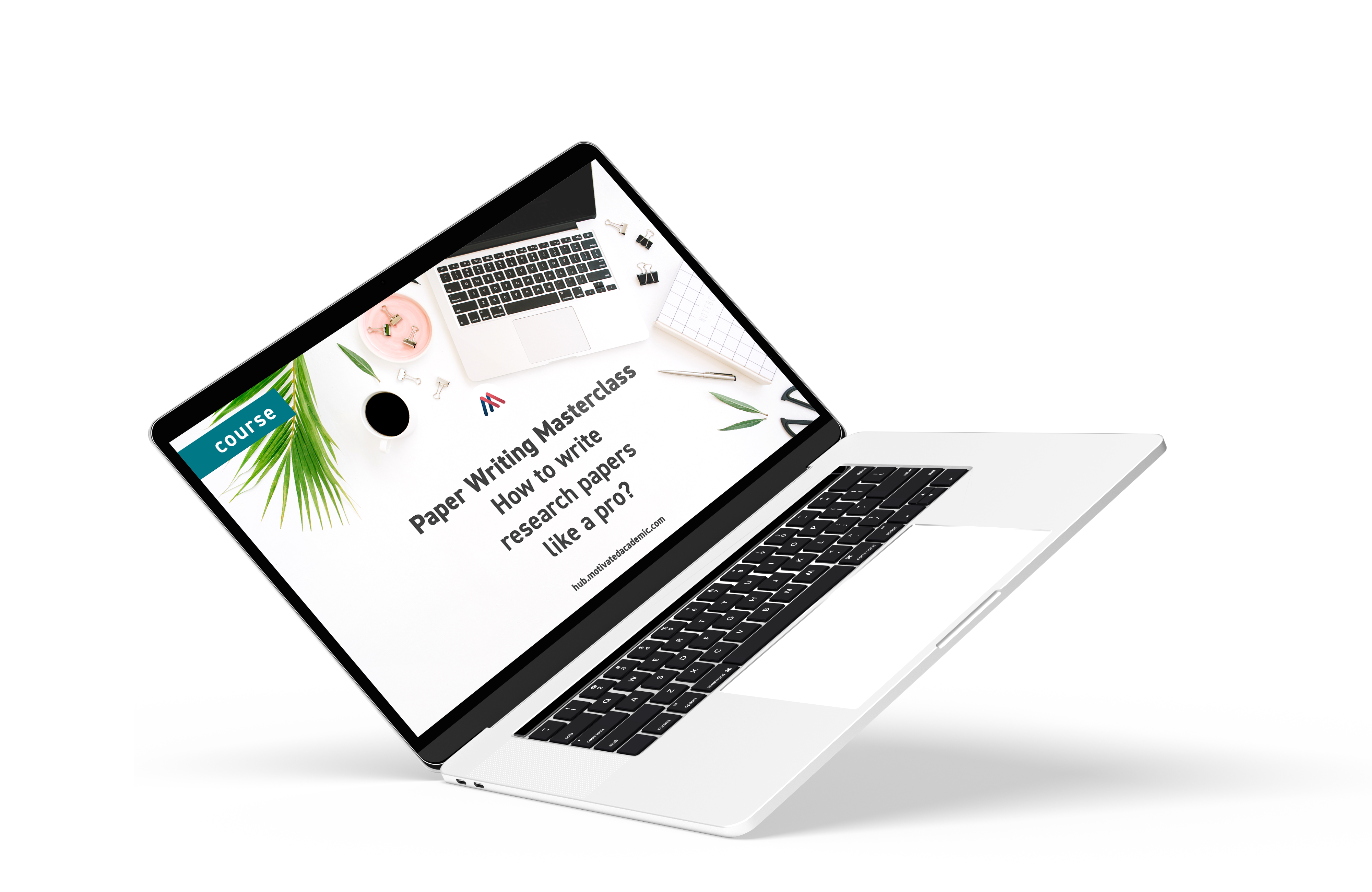 Meet course
Paper Writing Masterclass:
How to write research papers like a pro?
We designed course Paper Writing Masterclass to help you build skills necessary to develop your successful career in academia!
After an embarrassing number of rejections by the top journals in our fields, we nailed the structure, content, and flow of information in our research papers.
We've got an extensive track record of publications in Top10 SCI journals in our fields. It helped us get on editorial boards at Wiley, Oxford University Press, MDPI and Frontiers, and get senior academic positions to perform world-leading research.
We know how to publish our work, but our journey doesn't stop here. Now we want to share our academic and editorial experience with you and support you in building your successful academic story.
By the end of this course:
you will be confident in writing academic papers and will be able to publish your work in the top journals in your research field.
You will be able to:
efficiently identify research gaps, generate new research ideas, and formulate them in the form of testable hypotheses,
define the key messages in your research and include them throughout your manuscript.
select the best article type to fit the intent of your research and organise your paper using an appropriate structure
identify the key audiences that will read your paper throughout the paper development process and tailor the content of your paper to meet their needs
develop content for each section of your research paper without worrying that you'll miss any important information
ensure the logical flow of information throughout your manuscript
Finally, you wouldn't need to worry that no one will read your work. In addition to the technical content on writing research papers, we'll share our secret approach that you'll be able to use to optimise your paper. It'll allow you to increase the visibility of your work among your peers and help you become a recognised expert in your field.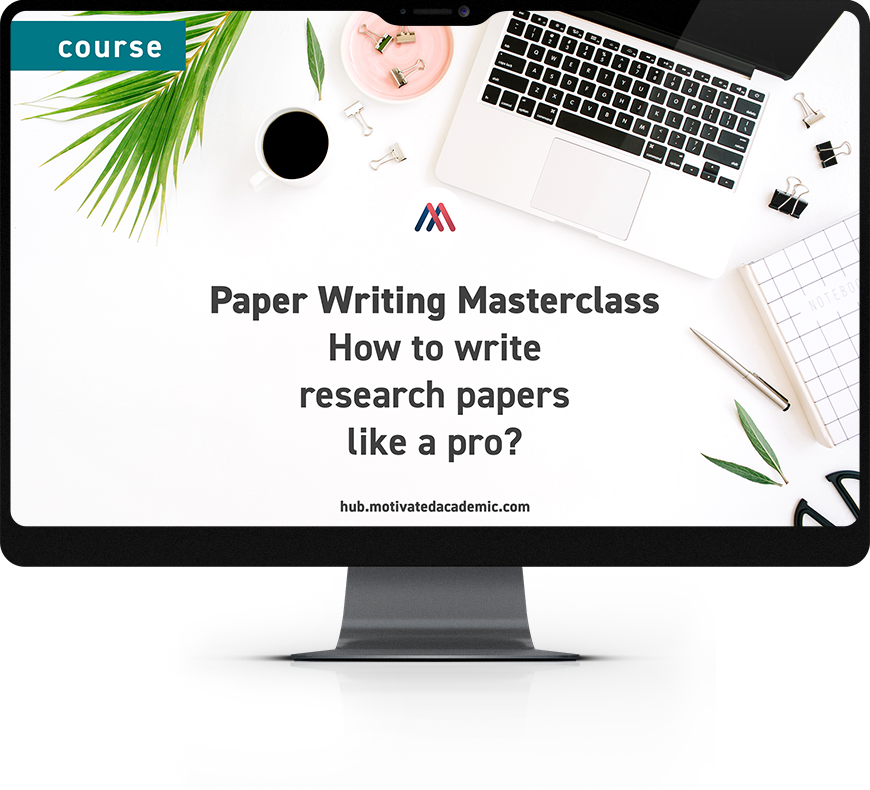 Save your spot and get access to the Paper Writing Masterclass and gain all following benefits:
lifetime access to the course, updates and extras
over 7 hours of content in a snackable format
core knowledge and advice organised in 3 modules
based on extensive academic and editorial experience
access to additional, printable materials
BONUSES!
In the Paper Writing Masterclass: How to write research papers like a pro? you will learn how to: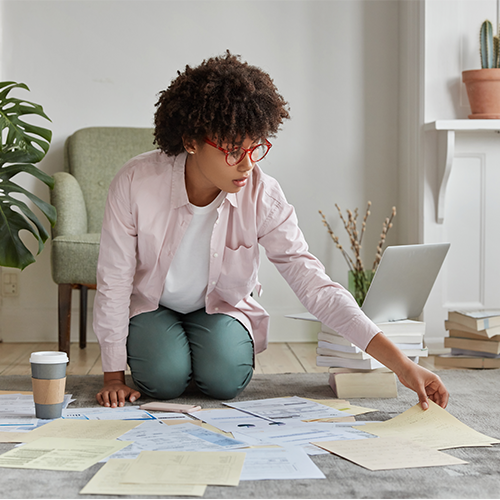 Generate Research Ideas
Learn how to generate new research ideas and identify knowledge gaps.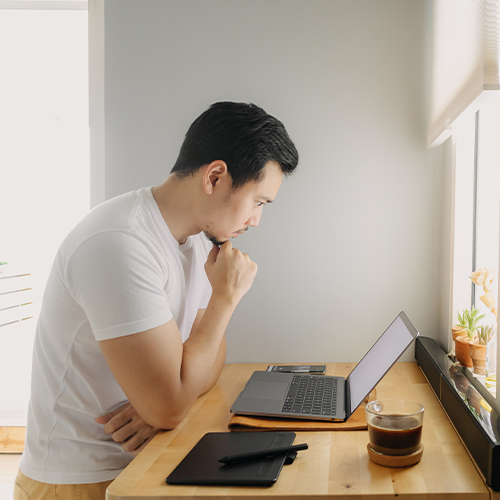 Write each part of paper
Learn exactly what you need to include in each part of your research paper.
Achieve logical flow
Learn how to build a logical flow of information in your research paper and achieve clarity of information.
Course Paper Writing Masterclass: How to write a research paper is CLOSING DOWN! Register before it's gone.
Now you can get lifetime access to the course. It means that you will have instant access to all course and any updates for only $197*
*(+VAT depends on place of your residency).
The new training is likely to cost more. If you enroll now, we will invite you to join our new training at now cost!
You also get lifetime access to each update and new modules of this course.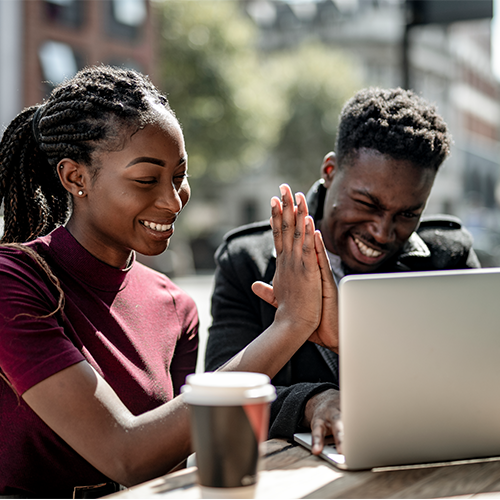 Is this course right for me?
Sharing your research in academic publications is (still!) considered as the standard in academia. A track record of peer-reviewed publications is considered as one of the primary criteria for fellowships, postdocs, grant applications and promotions.  
From our experience, we know that getting your work published in high-quality journals may be challenging. That is why we designed this course especially for those who want to learn how to write and publish a high-quality research paper in top journals.
You will especially benefit from joining this course if you are a Master or PhD student, and an early career researcher with no or little publication experience. 
If you already have some experience and success in publishing your work, you will be able to further improve your further submissions by applying our advice!
What am I going to learn?
The course Paper Writing Masterclass is designed to help you build a strong foundation and writing skills required to produce high-quality research papers in your successful academic career. 
In this course, you will learn how to come up with new ideas for your research, craft key messages from your research to meet the expectations of your audience, and how to write each part of your paper to build a logical flow of information. 
We created 3 modules with over 7h of content that will take you through each step of paper writing, enabling you to write a high-quality paper you can publish in respectable journals in your research area.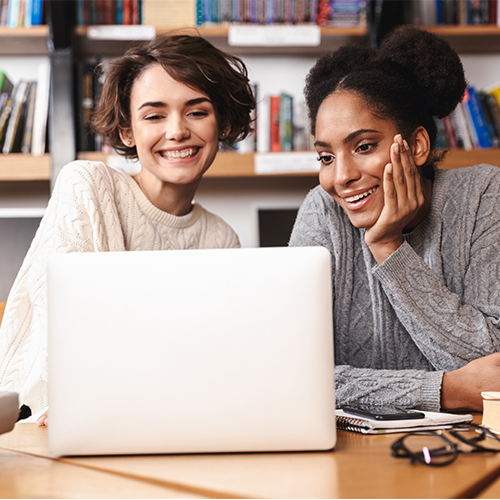 Dr Dawid Hanak
Academic Success Coach at Motivated Academic
At Motivated Academic, we get up every morning to support you in doing what you do best – pushing the boundaries of the existing body of knowledge!
Dawid is our Academic Coach who is passionate about research dissemination. He is here to share his extensive expertise in writing and editing research articles and support you to get your work published.
Why should you learn from him? Well, Dawid has published his award-winning research in more than 60 articles in prestigious peer-reviewed journals. His work was cited more than 1,375 times and he has an h-index of 24. He has more than 10 research papers under review at the moment. He has peer-reviewed for key scientific and engineering journals, such as Nature Communications. Dawid is also a research-active senior academic in the UK, TEDx speaker, and associate editor with Wiley and a guest editor with MDPI and Frontiers. He is also an editorial board member at the Oxford University Press.
Dawid is also passionate about innovation in teaching. He was awarded the Best Lecturer Award 2020 by students at his university. His teaching practice is always assessed as excellent. Because of his dedication to supporting his students, many of them won the best thesis awards during their postgraduate studies.   
We're sure you'll benefit from the Paper Writing Masterclass delivered by Dawid!
What is the content of the Paper Writing Masterclass?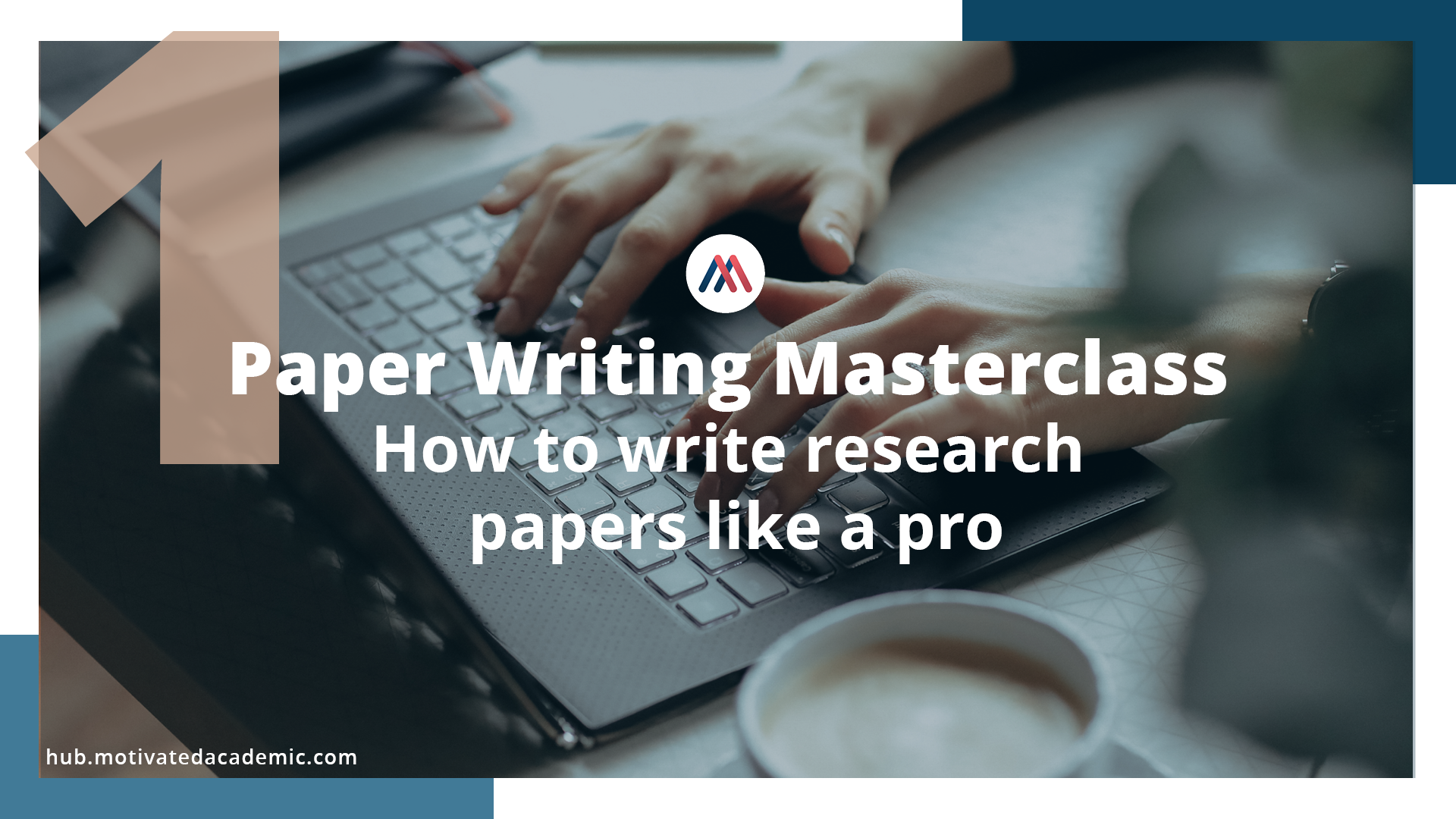 Publication development process
Research development process
How to come up with new ideas?
How to test your hypothesis?
How to start writing?
How to focus when writing?
Good practice in research
Why to share your research?
What is the best article type to share your work? 
Who is the audience for your research?
What your audience expects from your manuscript? 
How to tailor your writing?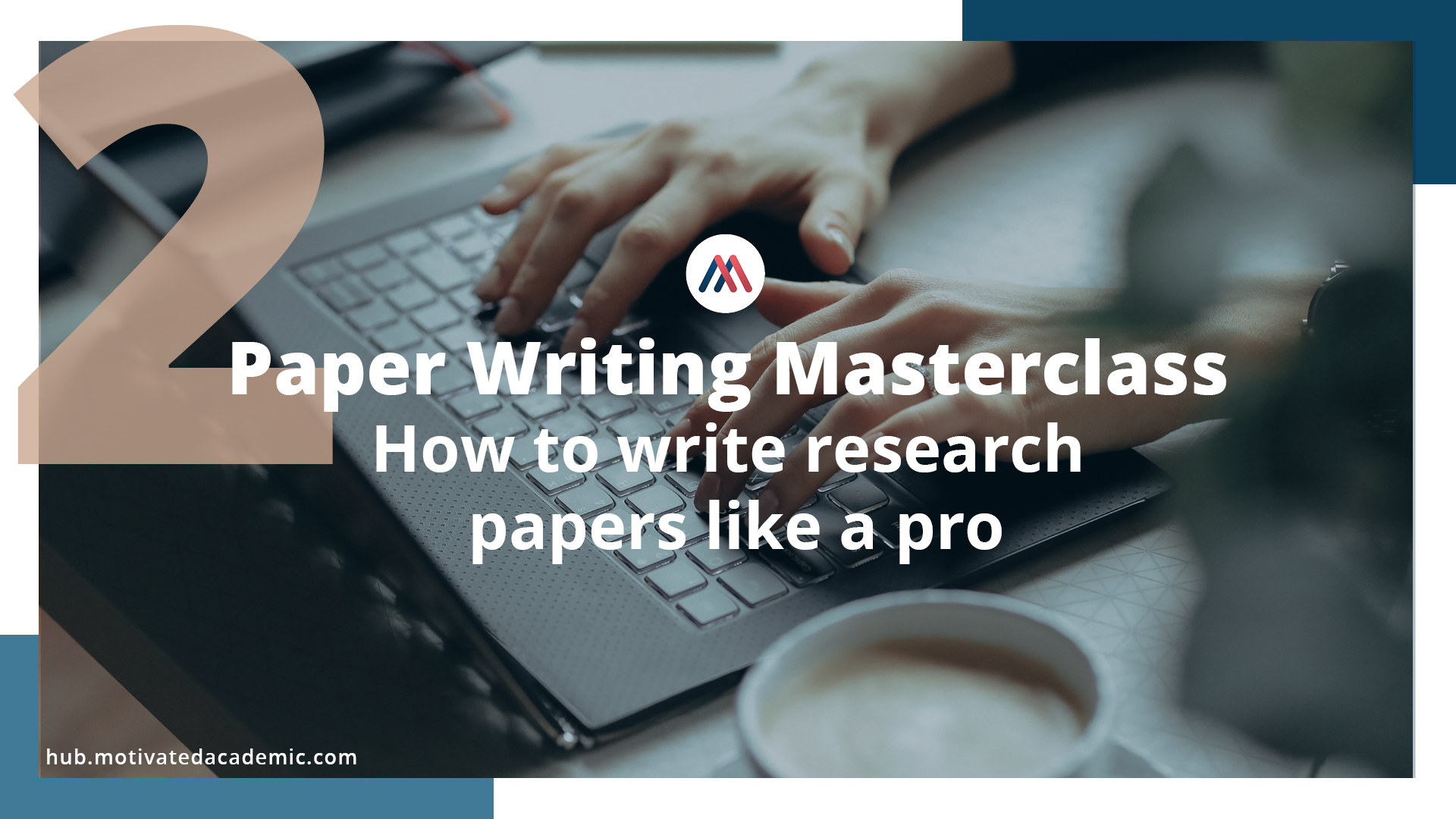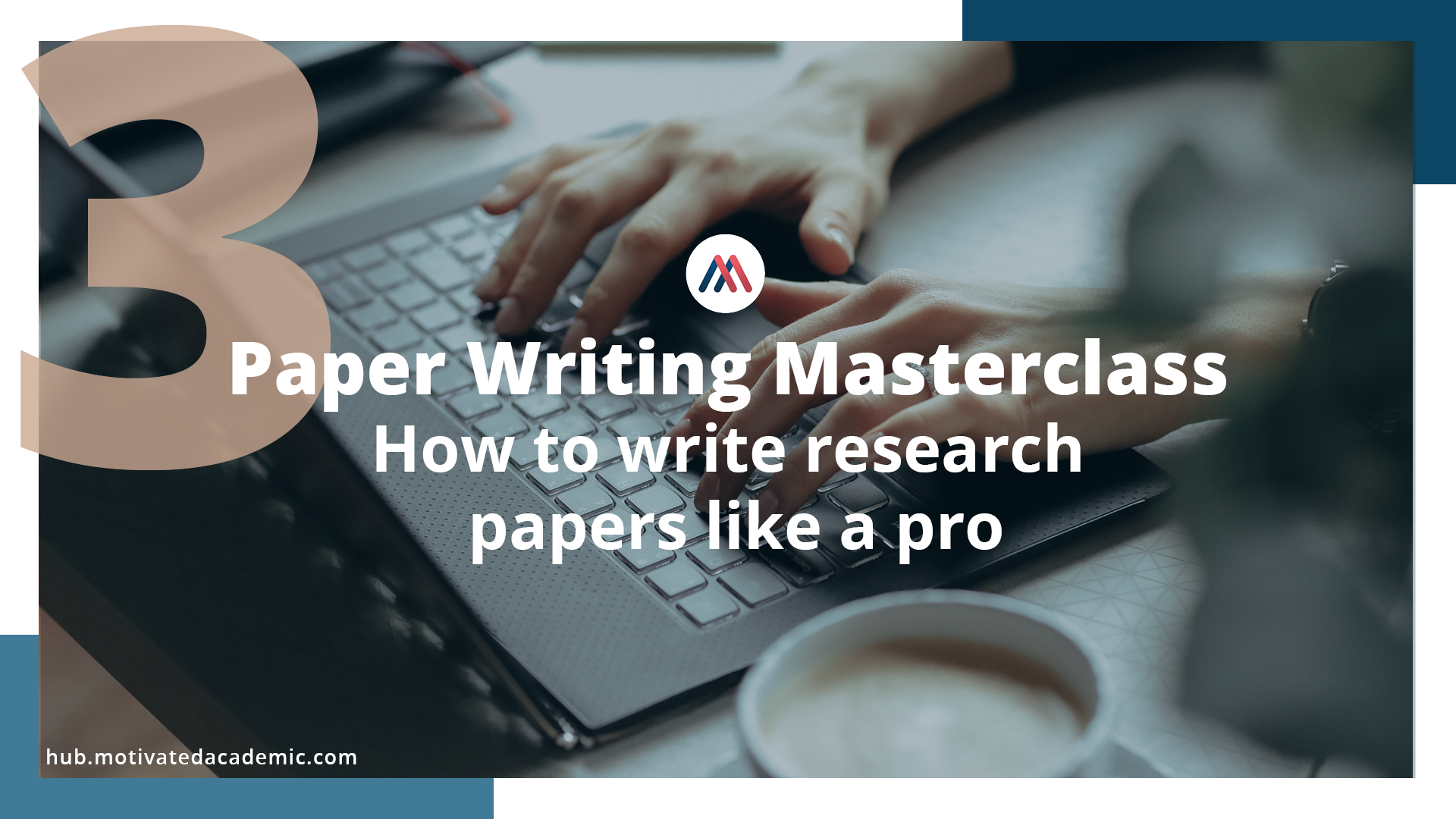 Research paper fundamentals
What are the key parts of a research paper?
How to develop a title?
How to write:
an abstract
an introduction section
a methods and materials section
a results section
a discussion section
conclusions section
How to write other relevant sections?
How to optimise your text?
I remember my first paper...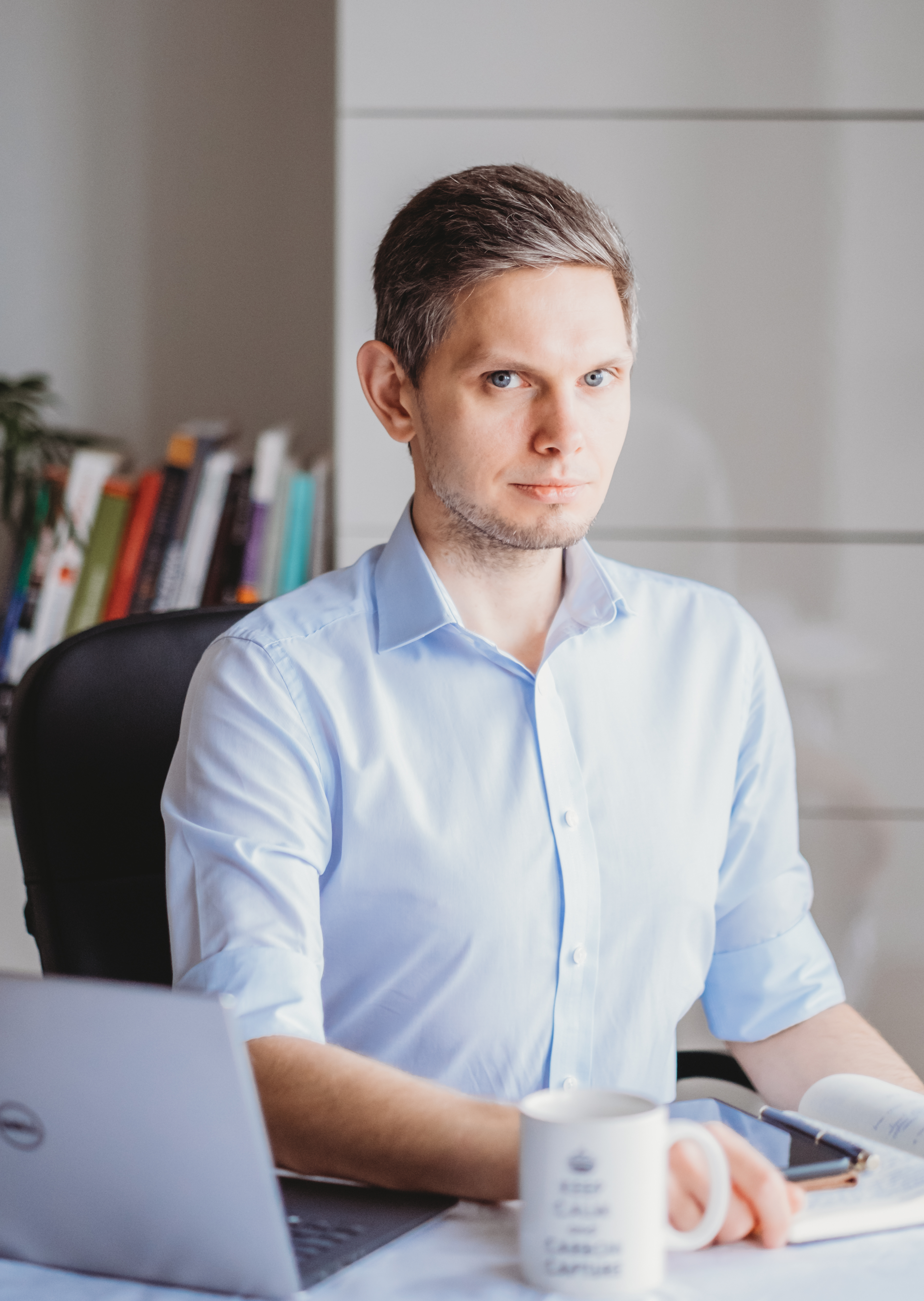 Hi! I'm Dr Dawid Hanak, and I'm glad to see you here. I know writing papers may be challenging or even scary. Believe me, I was there myself. Let me tell you a short story of how I build my expertise in writing research papers.
From the very beginning of my PhD, I knew that I had to publish my work if I wanted to build an expert profile and achieve impact with my work. At that time, I didn't have any experience with publishing, didn't know what the publication process was, or even how to write a research paper.
Yet, as an eager and ambitious researcher, I started exploring the journal pages and guidelines, university resources, discussed at length with more senior colleagues and my supervisory team to build as much understanding of the publication development process as I could. Once I had a pretty good idea of how to write a research paper, I set out a research question that I wanted to tackle and performed my research. To make a long story short, I used all this understanding and knowledge I gathered in the initial 3-4 months of my PhD to write my very first research paper.
After a couple of internal reviews with my supervisory team, I was about to submit my first paper to the journal. I remember exactly how I felt. I was hopeful. I was excited. I was scared… But I didn't need to wait for a response very long. My paper was REJECTED after a month. The reviewers were harsh. They did not give me a chance to improve my work. I was devastated. I felt like a failure and that my PhD does not make any sense. It is always difficult to have your work rejected.
But you need to know one thing about me. Whenever someone tells me I cannot do something, I become furiously motivated to prove them wrong! I didn't give up! During my PhD I spent hundreds of hours, countless evenings and weekends, mastering the principles of academic writing and publishing. I learnt to take harsh reviewers' comments and rejection as feedback rather than failure. I learnt to reflect on reviewers' comments to improve my work.
Did it pay off? YES! During my PhD, I published 9 first-authored papers in top journals in the Energy and Chemical Engineering field, including two papers in Energy and Environmental Science with an impact factor of 38! Consequently, my PhD thesis was awarded a prestigious medal for the best thesis at my university! My track record helped me to get a post-doc and then a full academic position. I was over the moon.
Since then, I published 60 journal articles and currently have 10 more under review. Because of my track record, I was offered Associate Editor position with Wiley and Editorial Board position with Oxford University Press. Hard work during my PhD really paid off!
And you know what? Today I want to share my experience, reflections and advice with you, to save you 1000s of hours trying to figure out how to write a research paper. In the Paper Writing Masterclass, I will share my academic and editorial advice on the publication development process, idea generation, tailoring your writing to key audiences for your research, and writing each section of your research paper, and many more.
Eager to learn? Let's get started!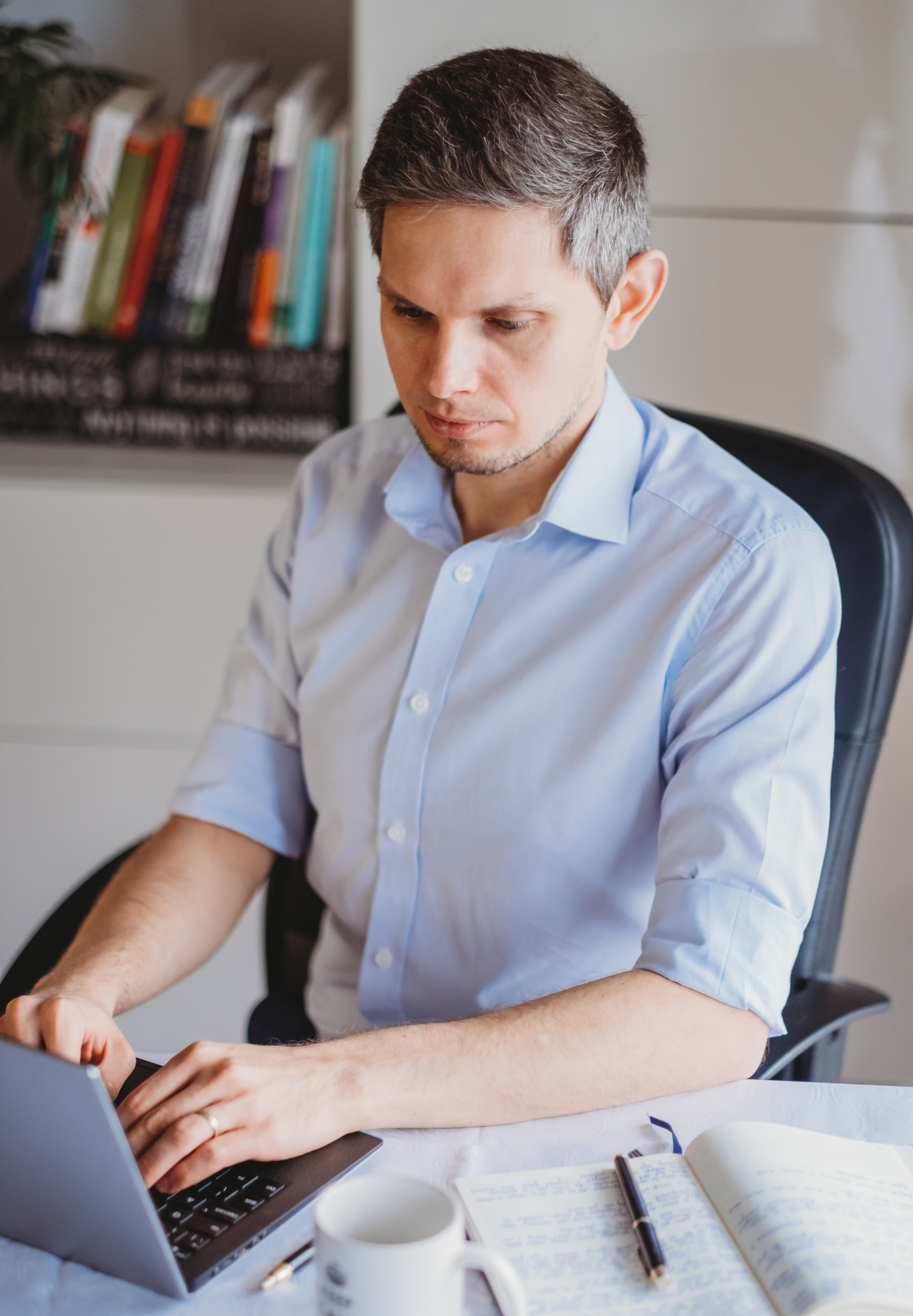 About the Paper Writing Masterclass in three steps: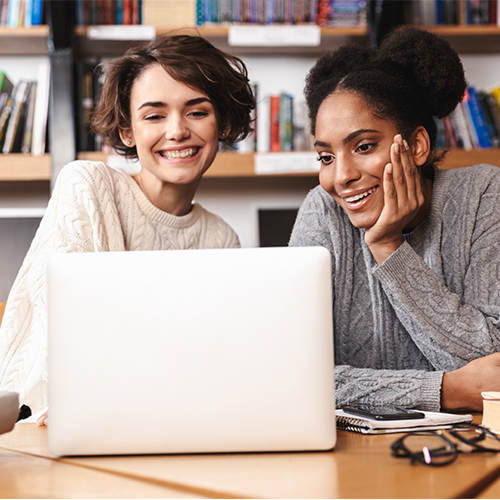 How will benefit from this course?
The course Paper Writing Masterclass is designed for Master and PhD students and early-career researchers, and everybody who is new in academic publishing or wish to refresh their skills.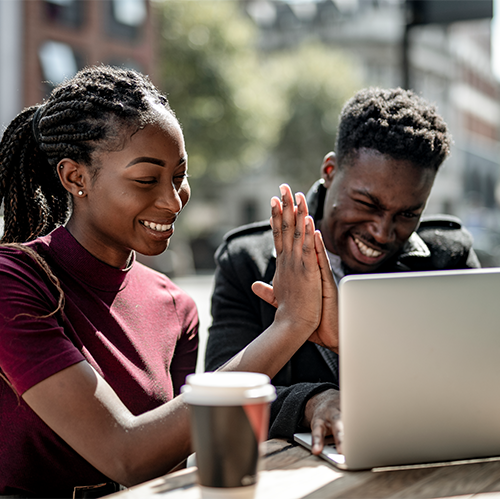 What I will find in this
course?
The course Paper Writing Masterclass is designed to help you build a strong foundation and writing skills required to produce high-quality research papers in your successful academic career.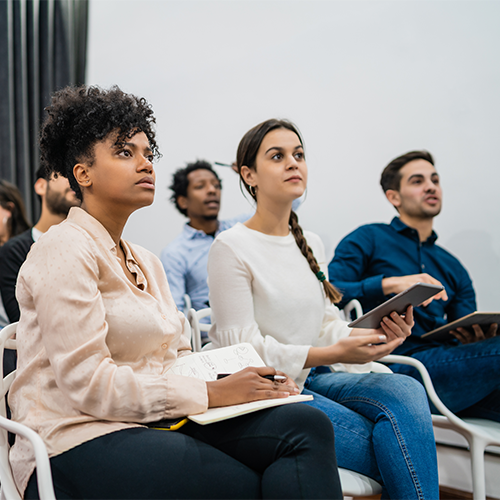 Who won't benefit from this course?
If you already have an experience and success in publishing your work, you probably won't find this course extremely useful, but you could find a different approach.
Testimonials
We wouldn't let you get into the course you don't feel confident about! Check what our students told about us, how we help them during paper writing process!
FAQ
When does the course start and finish?
The course starts now and never ends! It is a completely self-paced online course—you decide when you start and when you finish.
How long do I have access to the course?
How does lifetime access sound? After enrolling, you have unlimited access to this course for as long as you like - across any and all devices you own.
What if I am unhappy with the course?
We would never want you to be unhappy! If you are unsatisfied with your purchase, contact us in the first 30 days and we will give you a full refund.
What if I've never written papers before?
No problem! This course is intended for total beginners or anyone interested in a complete guide to writing papers like a pro, all in one place.
Can I really take this entire course in one afternoon?
You can! BUT, we do recommend taking your time and using our checklist (progress list). It will help you test all skills and knowledge gained through the course in practice. At this moment, the course has over 7h of video that is organised into 3 modules. Our lessons are between 3 and 30 minutes long. We're sure you can dedicate up to 30 minutes during the day to your personal development!
What if English is not my first language?
No worries! Being non-native English speakers ourselves hasn't stopped us from publishing in top journals in our field. Neither should this be a barrier for you. This course doesn't focus on academic language, but it will provide all information you need to write a great paper, no matter what's your first language!
My payment doesn't work, can you help?
Currently, we accept payments via debit/credit cards Mastro, Visa, American Express and Discover. If you choose payment in USD you can use PayPal. Otherwise, you can pay only via cards.