ABOUT MOTIVATED ACADEMIC HUB
Everything we do is about inspiring and motivating you to work hard and smart while enjoying your work and maintaining a healthy work-life balance. We're driven by seeing you achieve success because of us, whether that means a higher quality of outputs, more publications, project finished before a deadline or just more happiness in your life.
We founded Motivated Academic Hub to help PhD students and early-career researchers like yourself to boost your productivity and help you bring your research to the next level.
MA HUB VISION
We do this by doing what we're the best: employing our considerable academic and business expertise to help you bring your research to the next level. We work with you to offer the best frameworks and tools to boost your motivation, productivity and wellbeing, and personalised coaching and products to support your academic development.
Everything we do is thoughtfully focused on maximising your wellbeing, motivation and productivity as a researcher and academic. So whether you're looking for personalised 1-to-1 coaching, support in writing academic papers or managing a research project, or just need a bit of inspiration to keep on pushing against the odds, we've got a solution tailored to your needs. Contact us and become Motivated Academic now!
MEET THE TEAM
We combine our business and academic experience to create simple, yet effective tools that will help you to improve your productivity and quality of scholarly outputs. We also support your wellbeing, so that you can enjoy your work and stay motivated to push the boundaries of knowledge.
Dr Dawid Hanak
Academic Coach
PHD, MBA, CENG, MIMECHE,
CMGR, FCMI, FHEA, TEDX SPEAKER
I'm a senior academic with a vision to solve global challenges via engineering and mentoring future leaders. I always strive to develop and improve my competences so that I can support you better. As the Academic Coach, I can help you to build your motivation, develop and plan your research, and enhance the quality of academic outputs. We can do this by working together to shape a vision for your work and develop an efficient strategy to achieve your goals. 
At Motivated Academic I share my personal experience and reflections to help you strive in your academic environment. My superpowers are data analytics, academic, business and technical writing, confidence building, and photography.  
Magda Hanak
Creative Coach
I'm a solopreneur and business owner. I love self-development and I firmly believe you can achieve anything you want – you just need to work smart. As the Creative Coach, I can help you to become more organised and widely disseminate your research. We can do this by working together to apply the key principles of project and task management and develop a unique dissemination strategy. 
At Motivated Academic, I'm the brain behind graphic and web design, task planning and organisation. I share my personal experience to keep you organised. My superpowers are speaking fluently in a couple of languages and playing the ukulele.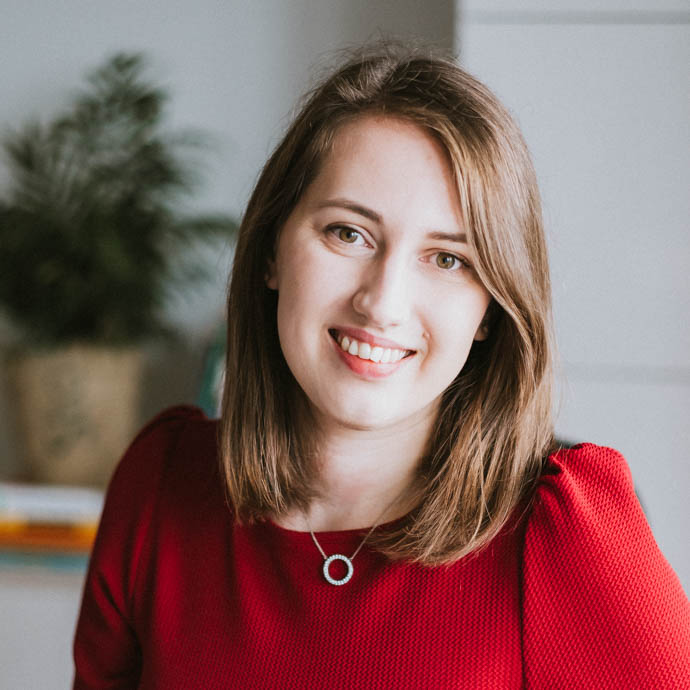 Check our latest products
Check our latest products and bring your research today for the next level!